Think of Florida and you start dreaming of the best theme parks in the world, wall-to-wall sunshine, endless sunny days, and beaches with sand as soft as pillows.
Florida gives you all of this – and then more! It's true that the famous theme parks such as Walt Disney World Resort and Universal Orlando Resort, and the glorious beaches are the main attractions for the 122 million visitors who come here each year. What many people do not realize is there are many other fabulous reasons to visit Florida. Do you know some of them already?
We've skipped the theme parks and have put together some other favorite activities and attractions in central Florida, including Orlando, from water sports to discovering natural parks, springs and rivers to indoor adventures and gourmet day trips.

Adventures on the water in the Sunshine State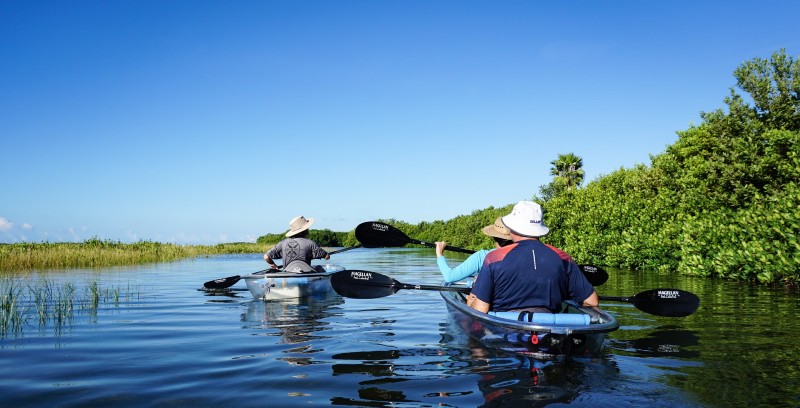 Florida is an adventure playground both on and off the water. Its waterways, springs, rivers and the ocean provide ample opportunities for water sports and enjoying nature at her most attractive.
Kayaking, canoeing and paddle boarding are among the top activities on the water for travelers. For paddleboarding, kayaking, boating and waterskiing, the six Winter Park lakes connected by canals are a top choice. The scenery is spectacular and you can get up close and personal to the local wildfowl as well as getting a bird's eye view of fabulous private homes and historic estates.
Many tours start from Dinky Dock Park and go through two or three of the lakes. We recommend kayaking at sunset as the sky turns amazing shades of red, orange and yellow while you enjoy the beauty of being out on the open waters.
How does the thought of diving in an underground spring which also happens to be one of the most prehistoric spots in North America grab you? The Devil's Den Spring inside a cave has been turned into a world-class tourist attraction where you can go scuba diving or snorkeling.
Another really cool thing to do in Florida is to take a tour in a rare, vintage Amphicar which drives on land and water. You´ll feel like you're in an action movie as your vehicle heads into the water during your Amphicar tour of the Disney Springs landmarks. Even though you're sure it's amphibious, you still get that lump-in-the-throat feeling as you hit the water.
More must-do activities in Florida are to swim, kayak or paddleboard among the manatees – or sea cows – in Crystal River, or dive into the incredibly-clear sapphire waters of Rainbow Springs, which have magic healing powers according to ancient legends.
More things to do outdoors in Central Florida
Whilst alligators can be seen in the Everglades and swamps, if you want to get a closer look then take a half-day trip to Gatorland in Orlando. As well as 'gators, you can see crocodiles, snakes, tortoises, bobcats, and colorful birds.
Time permitting, head further south to the Everglades National Park to see many rare and endangered animals including the elusive Florida panther, American crocodile and manatees.
More than 23-million people have already discovered the joys of Bok Tower Gardens for its events, historic gardens, one-off Singing Tower carillon, bird sanctuary and fabulous mansion.
Because of the super weather, golfers – including professionals – fly into Florida to play one of the many courses. Orlando's best golf courses include those designed by Arnold Palmer such as Shingle Creek Golf Club or test your skills at the Grand Cypress Golf Club created by Jack Nicklaus.
Best beaches in Central Florida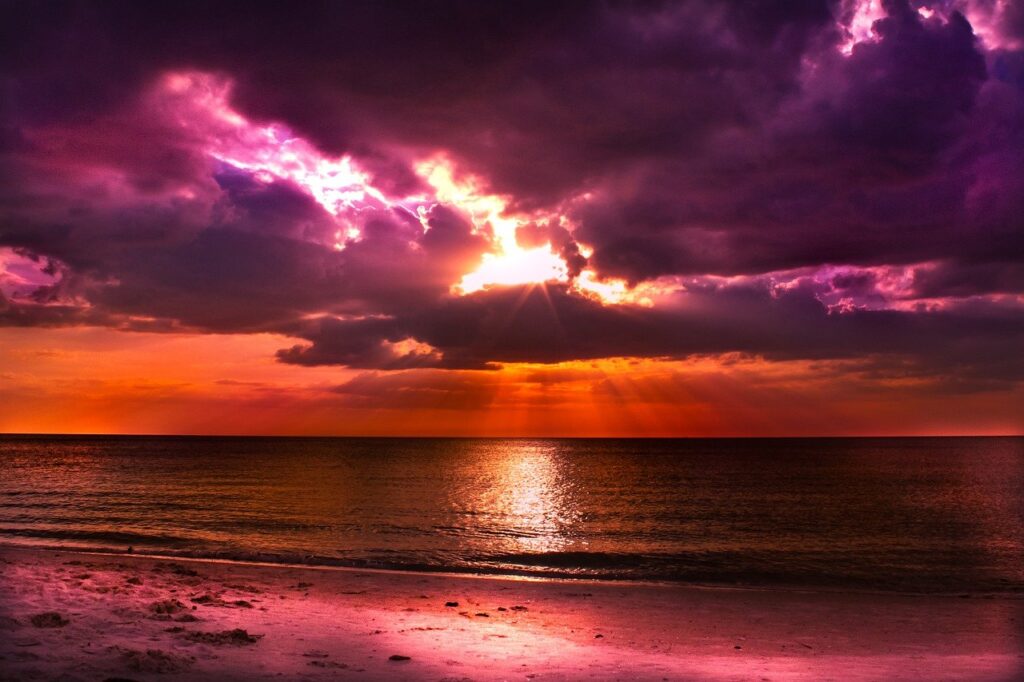 Obviously, you need some down time – which means a day or three at one of Florida's beaches. In the central region, there's a fabulous range of sandy beaches:
Caladesi Island State Park, Dunedin, which is only accessible by boat and well worth making the effort to marvel at the unspoiled beach.
Canaveral national shoreline is another treasure with a long stretch of undeveloped beaches which are blissful for a relaxing sunbathe or beachcombing.
Florida's Space Coast is where you'll find Cocoa Beach resort with its superb beaches, restaurants, the famous 800-foot Westgate Cocoa Beach Pier and some of the best surfing on the East Coast.
Daytona Beach city which also has a great beach, water sports, and a fun-packed boardwalk, as well as hosting the Daytona 500 NASCAR race in February.
St Pete Beach is a super spot for chilling out on the velvety-soft white sand or taking a dip in the stunning emerald-green waters.
Central Florida Food & Drink Day Trips
Florida is a first-class foodie destination where you can enjoy cuisine from all over the world, including homegrown delights such as:
Lakeridge Winery and Vineyard: the birthplace of fine American wines. You can take a guided tour to find out about the history of Florida wine, visit the vineyards and taste a selection of award-winning wines in the glorious countryside.
Orlando Brewing: due to open in a new location in Fall 2022. It's one of just six organic breweries in the USA producing a fine range of craft beers.
St Augustine Distillery: founded by 20 local families creating quality craft spirits including bourbon, rum, vodka and gin. You can take a self-guided tour to discover how Florida's oldest ice plant became this popular tourist destination turning local produce into craft spirits.
Florida's Natural: juices made by one of the largest co-ops of citrus farmers worldwide. You can find out more about the group's 85-plus years of rich history while tasting some of the refreshing 100% pure natural juices in the Grove House visitors' center in Lake Wales, Florida.
City day trips in Central Florida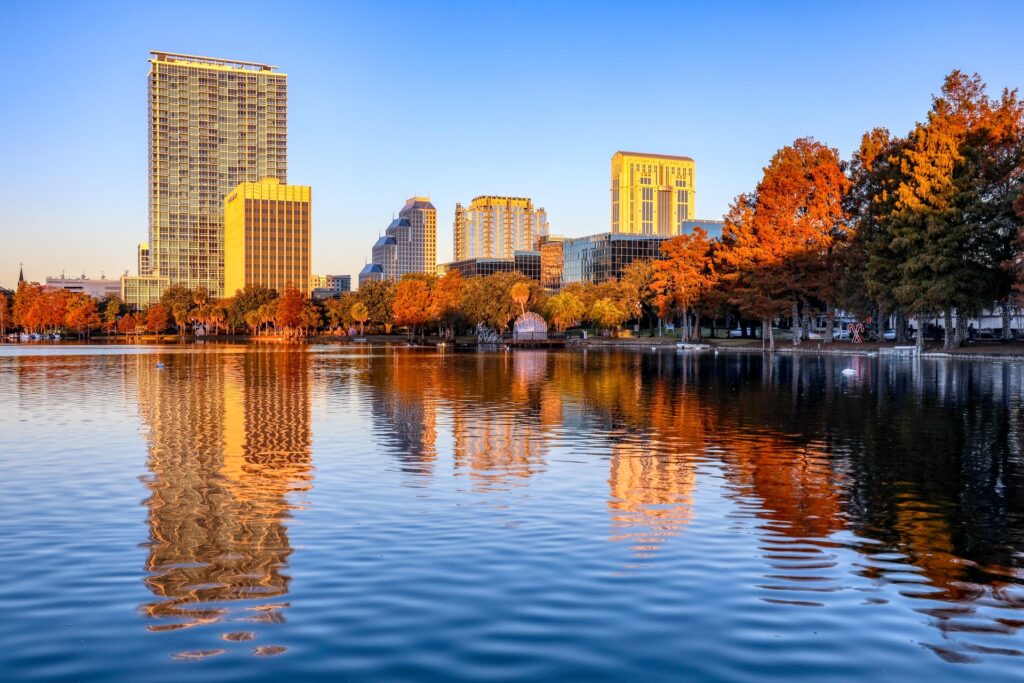 As you can see there are plenty of things to do while on vacation in the Orlando, Kissimmee and Davenport area. From your rental property, these interesting cities are also within easy reach:
Downtown Orlando is a buzzing place for nightlife, award-winning restaurants, culture, art, and sport. For live performance, we adore the Dr Phillips Center for the Performing Arts to see the latest Broadway shows, music and comedy. CityArts is free to enter – always a bonus – and has multiple art galleries while 12,000 years of Central Florida history is in the old Orange County courthouse, now the Orange County Regional History Center. For sport, grab a hot dog and a beer while cheering on Orlando City soccer club at the Exploria Stadium, and Orlando Magic basketball team or Orlando Solar Bears ice hockey team, both at the Amway Center.
The City of Clearwater's waterfront is stunning, even by Florida's very high standards. Here you'll find one of the best beaches in America, beautiful waterfront parks, fab seafood restaurants and a top-class aquarium. The Philadelphia Phillies basketball team have their spring training home at BayCare Ballpark in Clearwater and it's also the home of the Clearwater Threshers, their Class A affiliate. We recommend you stay for the glorious sunset from Pier 60 where acts such as fire breathers, stilt walkers and more entertain you as the sun slowly sets.
For art and antiques, spend a day in Lakeland, which is home to the largest collection of Frank Lloyd Wright architecture in Florida Southern College or revel in thought-provoking works of art at the Polk Museum of Art. Stroll through downtown's Munn Park district for interesting 1900s architecture and antiques shops.
On the northwest shore of Lake Tohopekaliga, or Lake Toho in short, Kissimmee is where you're able to catch world-famous acts at the Silver Spurs Arena, play golf, or step into a traditional Spanish-style marketplace at Plaza del Sol in the old Osceola Square Mall. We recommend a wander around the Old Town for shopping, dining and special events including live music and car shows.
For urban parks, take time to visit Jacksonville city with 80,000 acres of parks and gardens as well as a two-mile riverwalk in Downtown Jacksonville. Art lovers will adore spending time at the Cummer Museum of Art and Gardens and the Museum of Contemporary Art Jacksonville, where hundreds upon hundreds of works of art can be viewed.
Indoor activities for rainy days in Central Florida
As well as the multitude of theme parks in Florida, there are many other diverse activities to try, at least once in your life.
If you need a break from the sunshine, you could easily spend a day at ICON Park in Orlando. As well as a few rides, you can visit Madame Tussauds wax museum to see lifelike models of your fave celebs. Have a giggle at the Museum of Illusions, enjoy the wildlife at the Sea Life Aquarium, test drive some rides or play arcade games.
Obviously, a day at the Kennedy Space Center is a unique chance to experience where history was made and get the opportunity to know what it feels like when they say 'we have lift off' in the Shuttle Launch Experience.
You can experience what it's like to go skydiving at the iFLY indoor skydive center. Just about anyone of any age can do it and it's an exhilarating way to feel what it's like to fly as the state-of-the-art wind tunnels keep you up in the air.
These are just a few of our favorite things to do in Central Florida and Orlanda apart from the numerous theme parks. When you book your vacation rental with Allevo Homes, we'll be happy to share even more ideas with you. Just make sure your vacation is long enough for you to do all the activities you desire.