Florida is known as the Sunshine State for its gloriously sunny weather and the Orange State for the abundance of oranges cultivated here. It should also be known as the Rainbow State because nature has created a dazzling kaleidoscope of colors across its eclectic landscape. Its springs, rivers and the ocean sparkle like gemstones ranging from emerald, sapphire and turquoise while every shade of green can be seen in the lush fertile land and famous Everglades.
It's no wonder Walt Disney and Universal Studios, among others, chose Florida as the perfect location for their world-famous Florida theme parks in glorious technicolor. Or that many Hollywood movies have been made here. The landscape and dramatic cityscapes stir the emotions to inspire movie-makers to make blockbusters like Tarzan and Tomorrowland.
While on vacation in Florida, you can visit some of these scenic beauties for yourself. With more than 700 springs in Florida including around 30 protected springs which are so outstanding they have special status, you´ll find plenty to keep you occupied.
What are the best springs in Central Florida to visit? Here are our favorites to add to the top of your list:
If you love Hollywood classics, the Edward Ball Wakulla Springs State Park will look familiar to you. Many Hollywood classics including Tarzan – remember Tarzan, Jane and Boy playing with an elephant underwater? That took place right here in Wakulla Springs, as did The Creature From The Black Lagoon.
With its sapphire water, it's no wonder manatees, alligators, wading birds and other wildlife set up home in Wakulla Springs, the deepest and largest freshwater springs in the world. You can get a bird's eye view on a guided riverboat trip or take a refreshing dip in the 70º waters. Wakulla hot springs national park visitor hours are 8 am to sundown every day of the year.
Homosassa Springs Wildlife State Park
Take a tour of the wild side to meet endangered Florida panthers, black bears, red wolves, manatees, alligators and famous Lu the hippo. Homosassa Springs Wildlife State Park has all this plus the unique Underwater Observatory where you can walk under the natural spring bowl to see fish and manatees swimming around.
Weeki Wachee Springs State Park
The enchanting Weeki Wachee Springs State Park is where you can see legendary mermaids at play. Take a dip in the pristine waters by kayak or canoe or enjoy a leisurely river cruise where you may come across turtles, pelicans, otters and West Indian manatees.
Take a trip way back in time to the prehistoric Devil's Den Spring. You need to make an appointment to scuba dive or snorkel in this top tourist attraction. The underground spring inside a cave is home to fossils of many prehistoric animals dating way back to the Ice Age.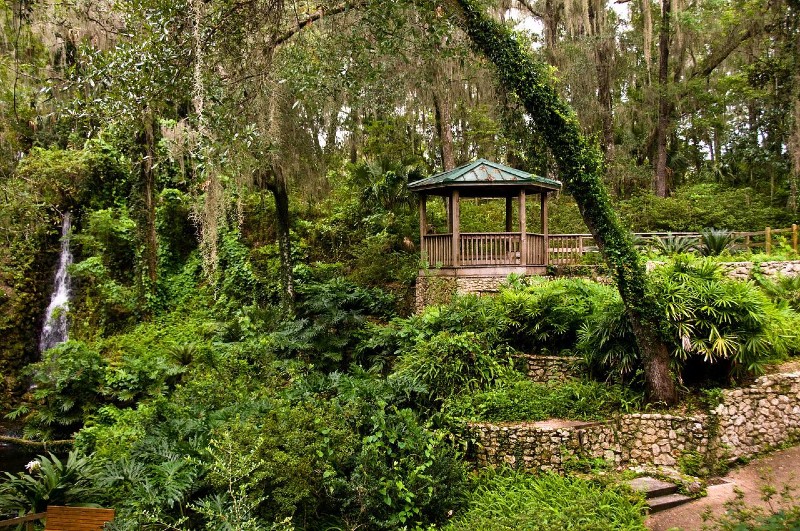 The sapphire-blue waters of Rainbow Springs State Park (top feature image) have attracted visitors for more than 10,000 years. It's still a top tourist attraction today as people marvel at the waterfalls and ornamental gardens and then cool off in the stunning springs.
It's no surprise visitors have been enjoying Manatee Springs' cooling waters for more than 10,000 years too. Today's visitors can meander along the state park's 800-foot boardwalk running through a fabulous cypress forest overlooking these incredible springs. With 8.5 miles of spectacular nature trails, it's a safe and beautiful place for a walk or bike ride.
With constant 72ºF crystal-clear waters, Silver Glen Springs, in the Ocala National Forest, is popular with swimmers and snorkelers who enjoy swimming among the colorful fish. If you prefer to stay on dry ground, stroll around the woods during the Lake George Trail three-mile round trip, Bears have been known to roam around this area while cheeky raccoons are known to take food and shiny objects left unattended on the picnic tables. Also within the Ocala National Forest, Alexandra Springs is another fascinating example of a beautiful spring in Florida.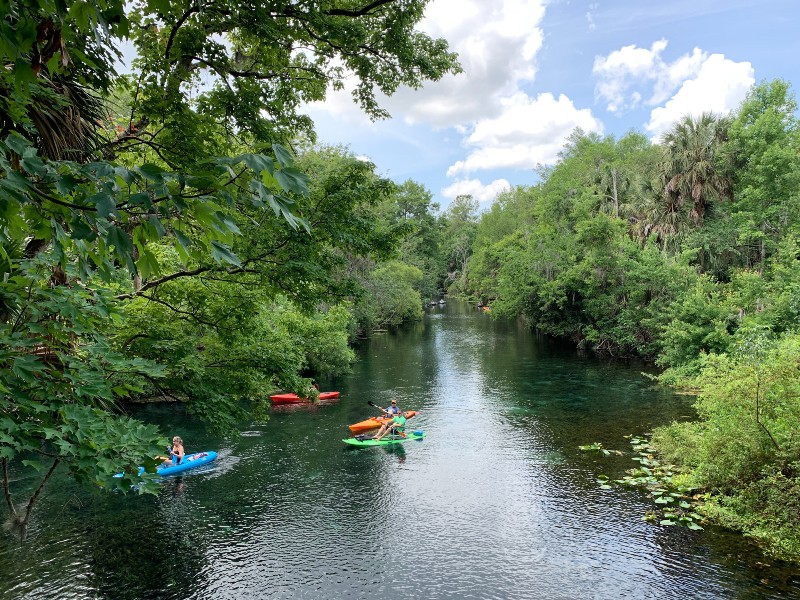 Lucky for visitors, there are glass-bottom boats to discover one of America's largest springs, Silver Springs. If you're feeling more energetic, you can canoe, kayak or keep your balance on a stand-up paddleboard to head five miles downstream on the unspoiled, crystal-clear Silver River. Silver Springs State Park is also the place to see how the pioneers lived in the 19th century in the replica Cracker village.
Crystal River National Wildlife Refuge
Wildlife lovers can see mammals, birds and reptiles when they walk along the boardwalks in the Crystal River National Wildlife Refuge. More than 100 native and migratory birds as well as the West Indian manatees – these mammals are also known as sea cows – find sanctuary in and around the Three Sisters Springs in this tranquil refuge.
Chassahowitzka Springs Group
Designated as an Outstanding Florida Spring, the Chassahowitzka Springs Group, which includes the Chassahowitzka main spring and Seven Sisters Spring among others, is a stunning area of natural beauty surrounded by forests, wetlands and farms. Make sure to visit the beautiful spring called The Crack and the fabulous Seven Sisters Spring.
De Leon Springs State Park
As well as being a cool place for a swim, De Leon Springs State Park has a rich history whose spring water turned a mill to turn corn into flour during the American Civil War. The waters were believed to have incredible powers and were known as 'Acuera' – healing waters – by Mayaca Indians.
Wekiwa Springs State Park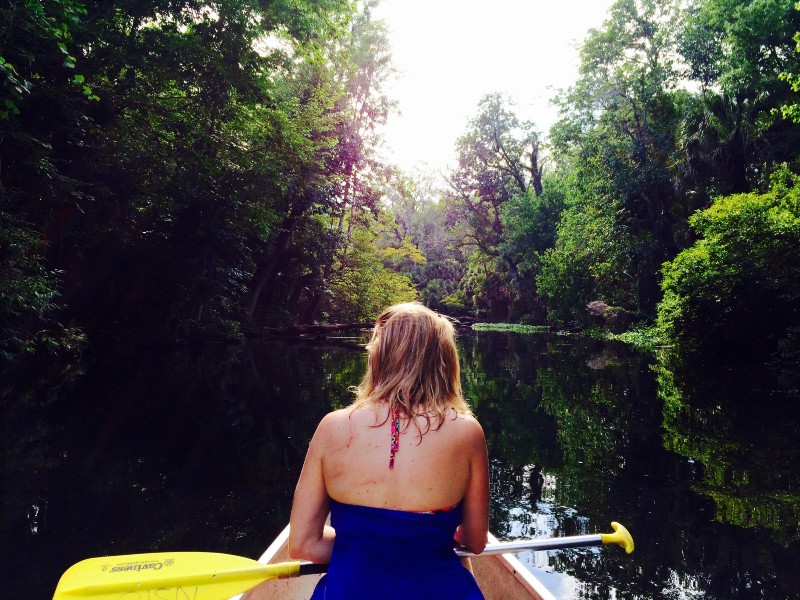 Its emerald springs are the top reason why Wekiwa Springs has been a long-running Orange County attraction. Like other Florida springs, the water is a super 72º throughout the year. This oasis is popular for swimming or hiking through the trails to see nature at its finest.
Many of the hot springs national park visitor hours are 9 am to 5.30 pm, so check before you go.
Best places to stay near Central Florida – hot springs on your doorstep
These are just a sample of the best springs in Central Florida. Now we'll help you find your vacation rental with our pick of the best places to stay near Central Florida: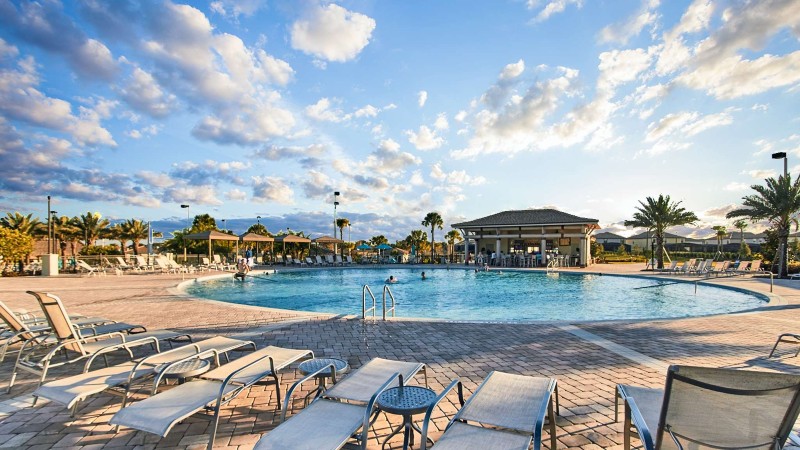 ChampionsGate Homes
ChampionsGate Homes is a luxury resort a few minutes from Orlando. With challenging golf courses, spa and wellness facilities, pools and mouth-watering restaurants, this is a top choice for everyone of all ages who want five-star service while exploring Florida's best theme parks and springs.
Emerald Island Resort
Emerald Island Resort has 11 acres of woodland for unwinding as well as a pool, sauna, spa, sports courts, gym and a playground. Close to Orlando and Kissimmee, this resort is a calm haven away from the tourist crowds while being just minutes from Walt Disney World – so you can have the best of both worlds while on a Florida vacation.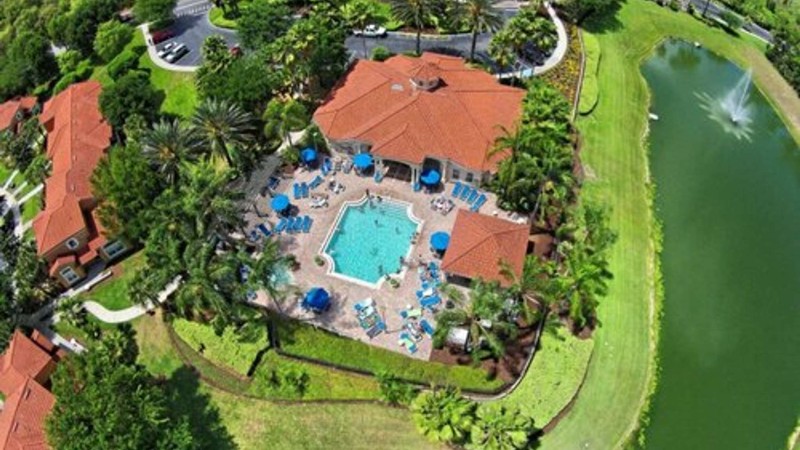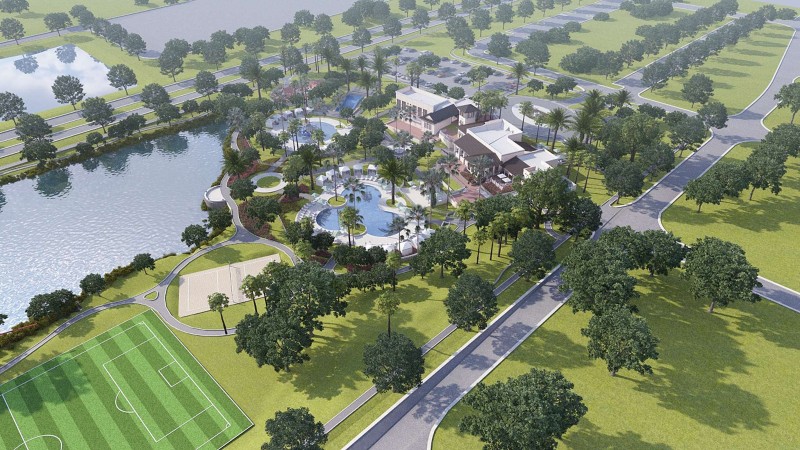 Solara Resort
Solara Resort has state-of-the-art amenities within its enormous Grand Clubhouse. Try the huge heated pool, FlowRider Surf Simulator, fitness center, sports, playgrounds, restaurant, pool bar and more. Just ask the on-site concierge what's available.
Solterra Resort
Solterra Resort is a grand base for DisneyWorld and Universal theme parks, the best springs in Central Florida, and some of the finest shopping in the district. This amazing complex has a pool, lazy river, sports facilities, gym, playground and the tempting Cafe Sol Bar & Grill.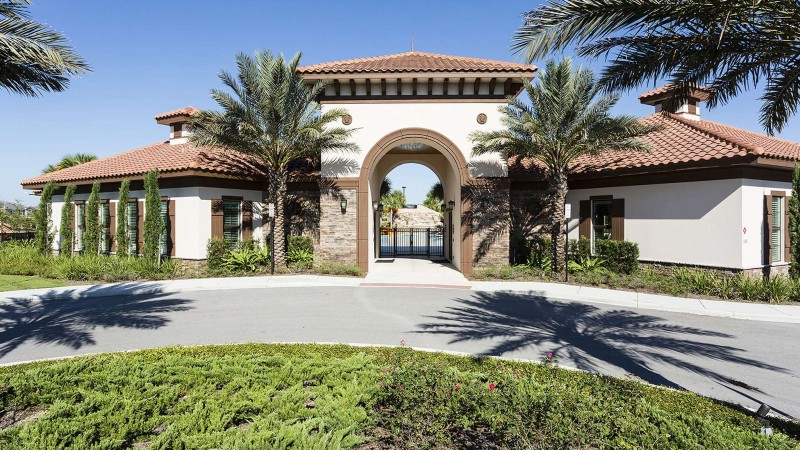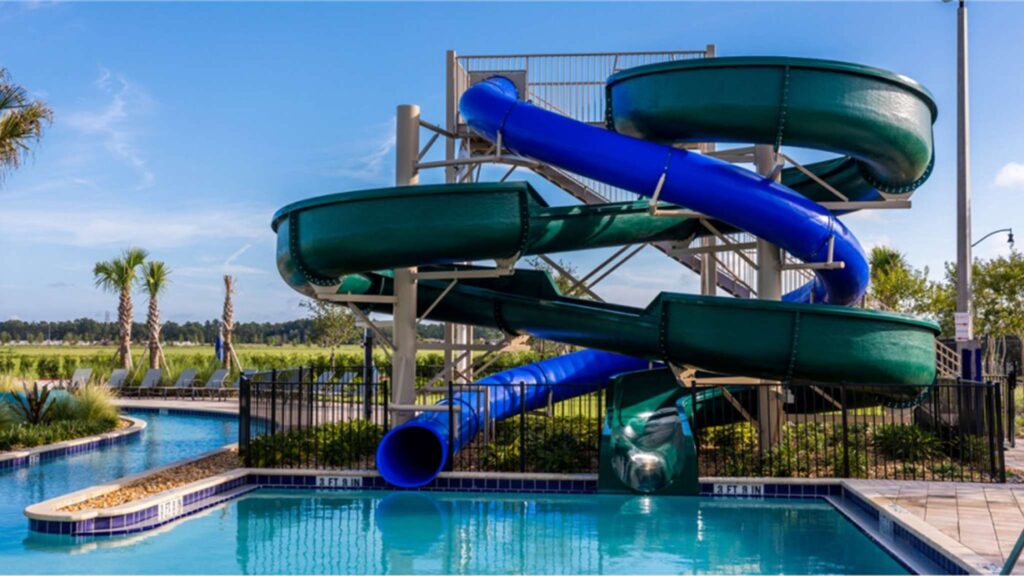 Storey Lake Resort
Another well-located place for a Florida vacation, Storey Lake Resort has amenities and entertainment for all the family including a spa, large pool, lake, water slide, mini golf, play area, sports courts, and concierge service.
Windsor at Westside
Similarly, Windsor at Westside is a prime, gated resort offering stylish rental homes. Outstanding features include the large clubhouse, shop, video arcade, fitness center, pool, playground, sports courts, kids' activities and concierge service.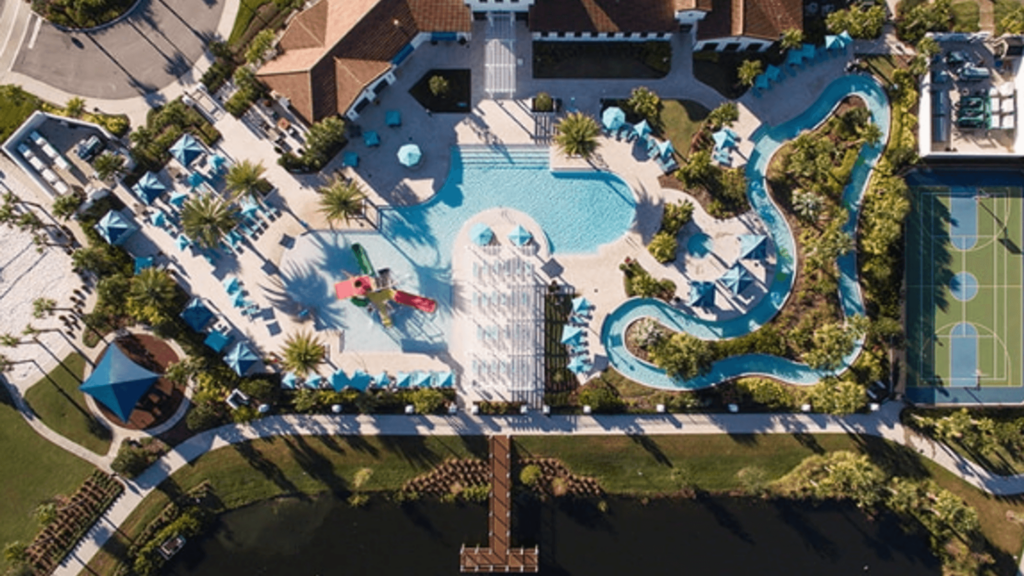 With so many wonderful things to do in Central Florida and surrounding areas, we'd definitely advise you to make a list of must-see attractions and a secondary backup list of things to do, time permitting. Book now to give yourself time to get ready for your dream vacation.